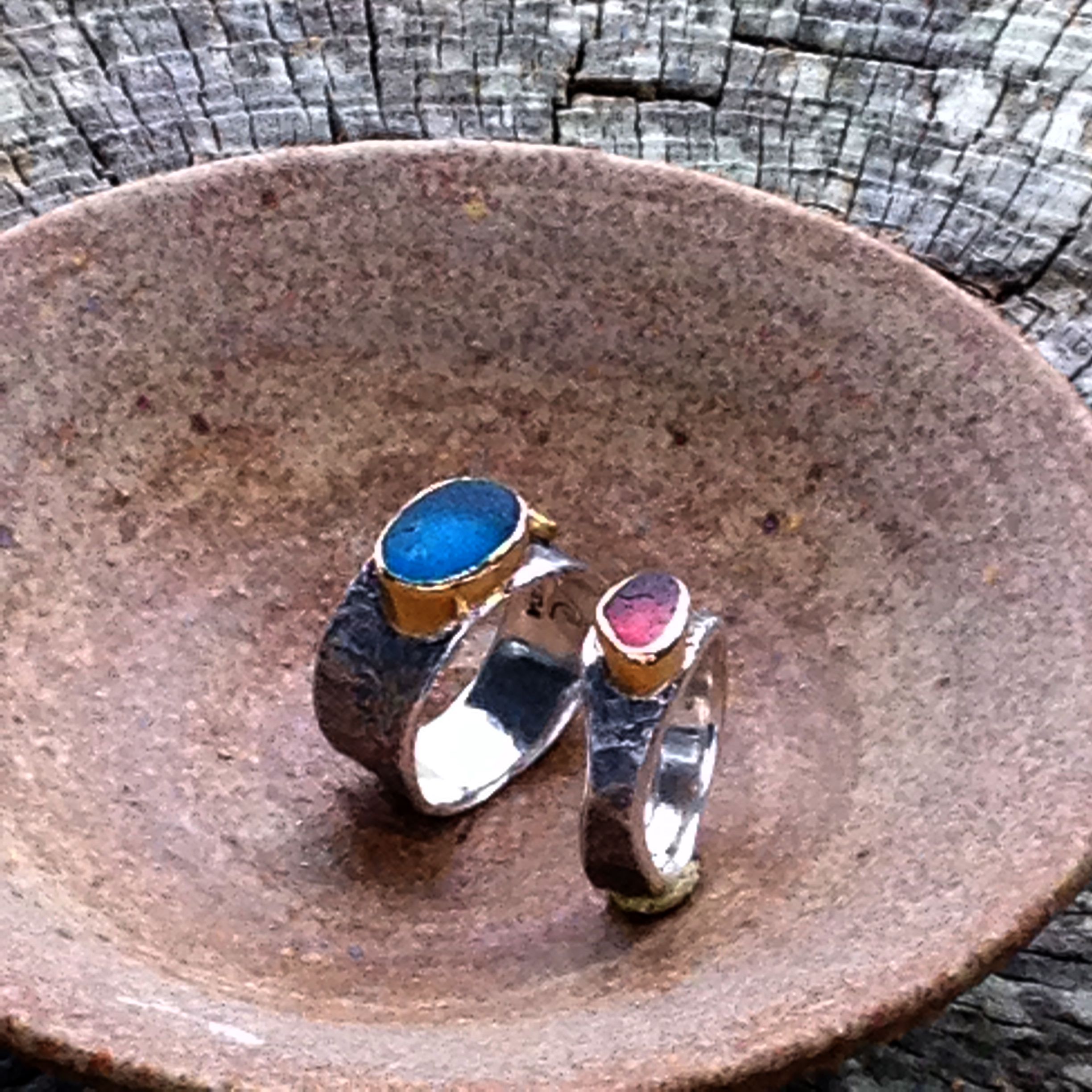 Milestone Rings
Throughout history, the ring has been used to symbolize life's milestone moments. I have made rings to commemorate weddings, graduation, the birth of a child, surviving cancer, and honoring a loved one who has passed on. My daughter came up with the name of Milestone Rings for this line of custom created jewelry. What follows are a few examples...
Nick and Rachel
This couple from Portland OR, got married on the summer solstice. They had rings made with sea glass that reflect their one of a kind love!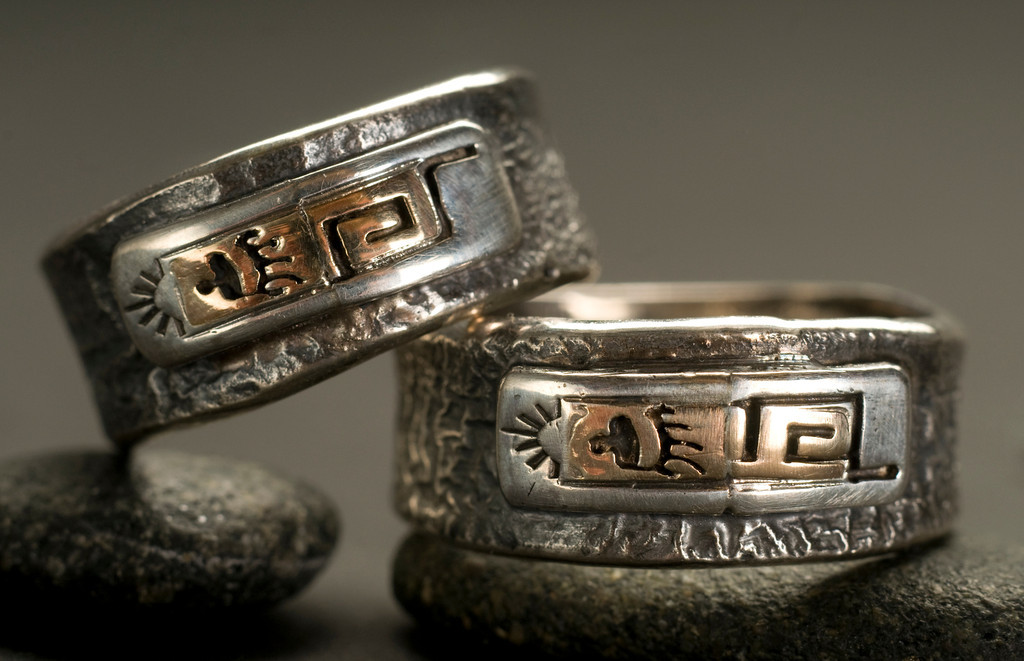 Something Old Something New
A couple for almost twenty years, Bill and Herb had selected Hopi rings and in 2004were married in the State of Oregon (until the law was shortly repealed). Ten years later, they wanted segments from each other's Native style gold bands incorporated into new rings of reticulated silver. In 2014 they were legally married in their home state of Oregon-YAY!
Wedding Rings, John and Diane
Custom made rings with sea glass, and reticulated silver. We upcyled the diamond from her grandmother's wedding ring for the grooms band.
Nathaniel and Melissa
Nathaniel surprised his girlfriend with a custom made sea glass engagement ring (she said yes) When they set the date for their wedding, I made her a simple twisted gold band as a companion to the sea glass ring, and a layered, reticulated silver band for him.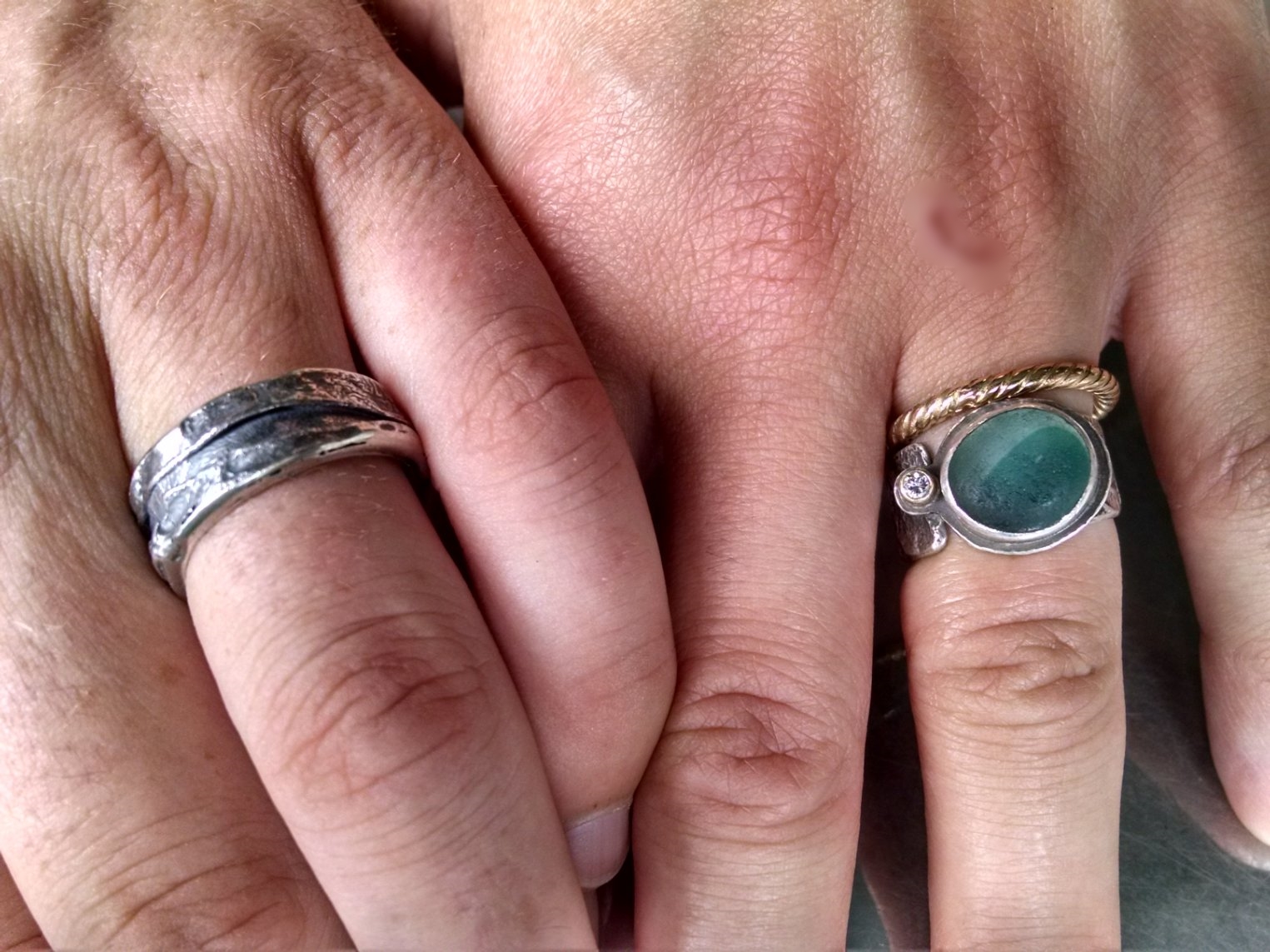 Wedding Bands, Nathan and Melissa
Jim's Anniversary Ring
In honor of their upcoming thirty year anniversary, Christine and Jim wanted new wedding rings that also honored their history together. I made reticulated silver bands in differnt widths for each, using pieces of Jim's original gold wedding band as accent on both.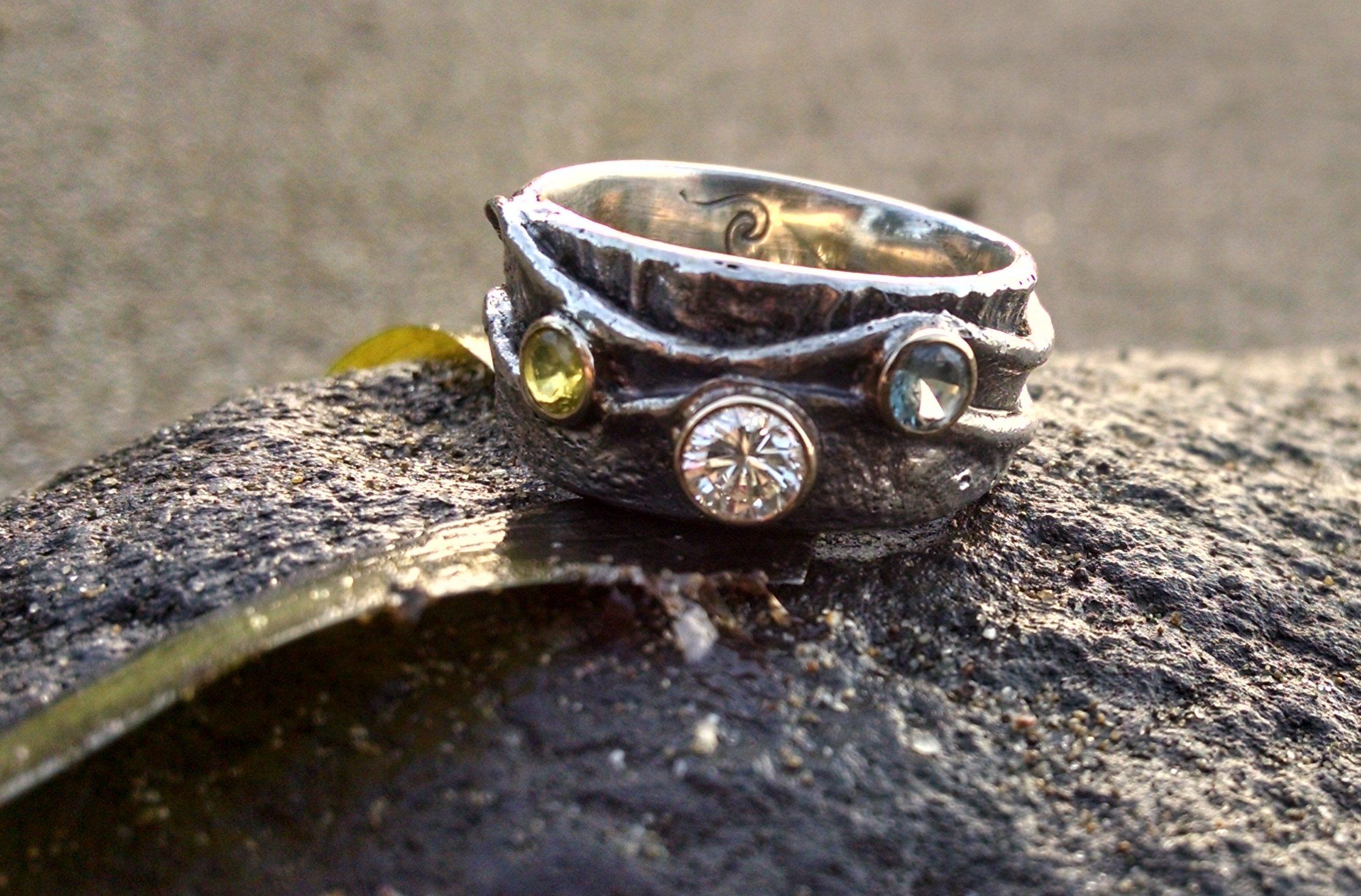 Mother's (and Daughter')s Ring
Birthstones from a ring Diane inherited from her mother, were upcycled into layered, reticulated band that had a more personal and unique look, yet retained the connection to family history.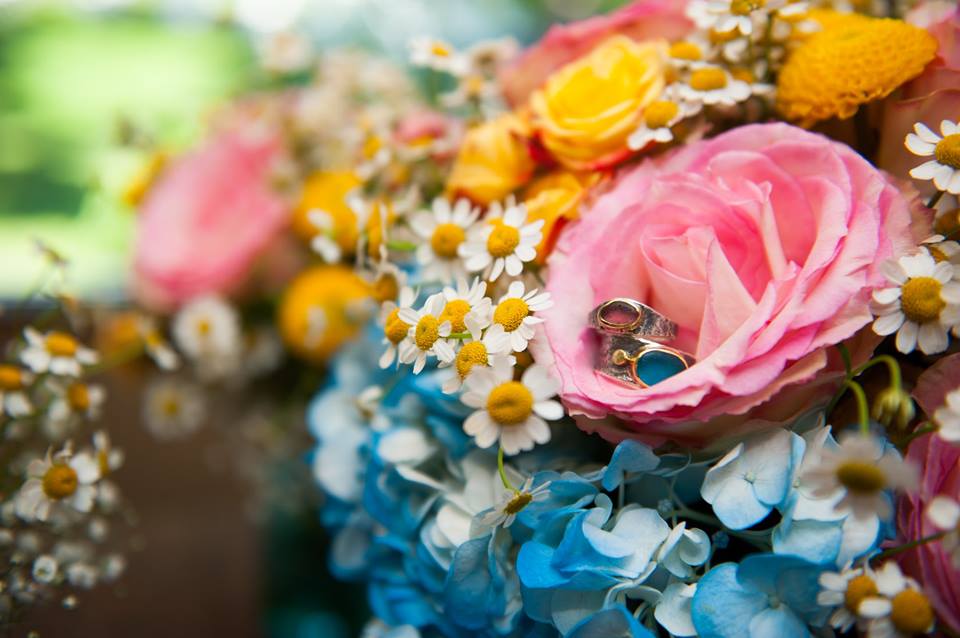 Summer Solstice Wedding
Here are Nick and Rachels rings on their wedding day