English sea glass
Victorian era sea glass, found on the NE coast of England, was once factory sweeps from glass making factories, discarded into the sea. Transformed through the elements and time into one of a kind treasure.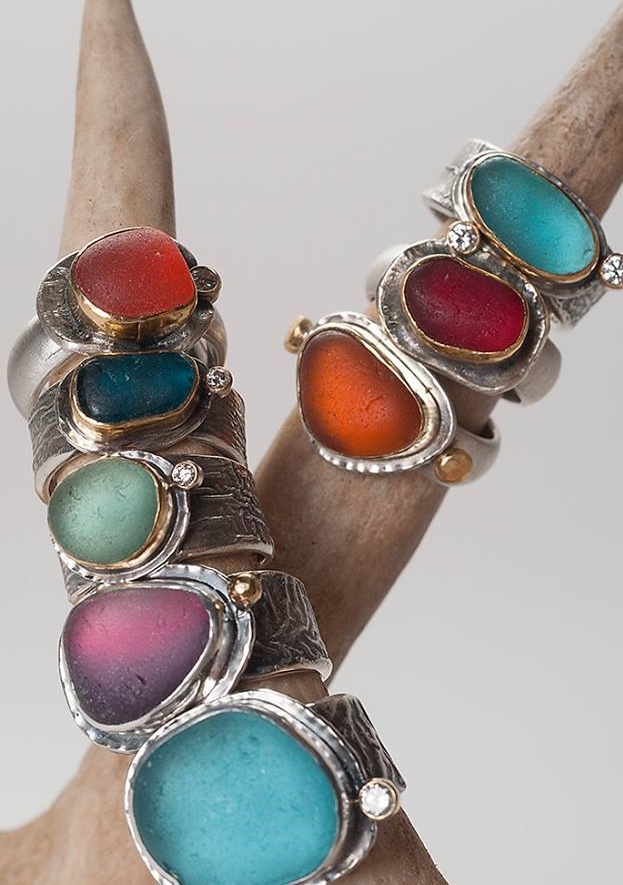 English sea glass rings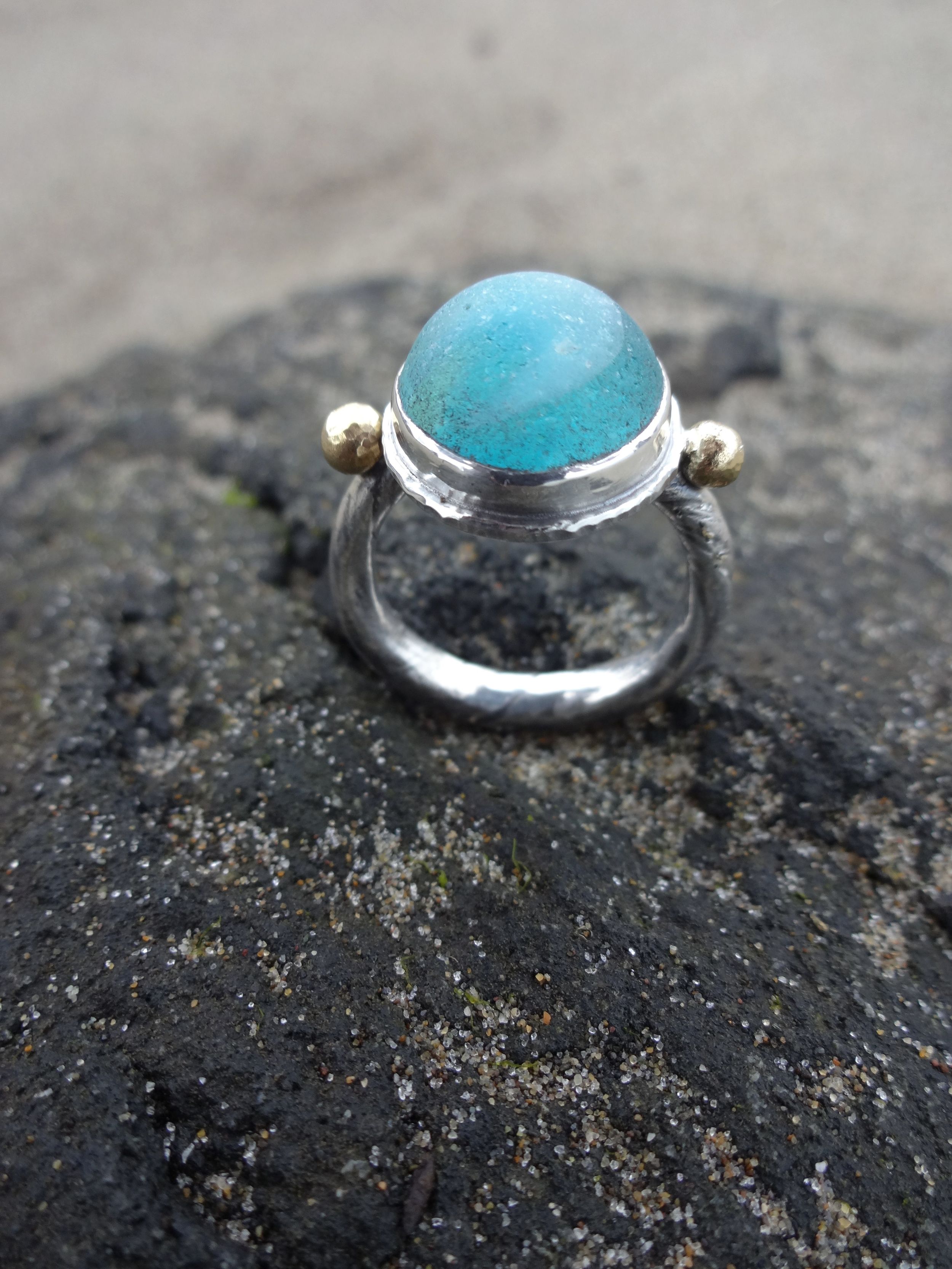 Sea Marble Ring
About one hundred years ago, marbles were used in carbonated beverage bottles manufactured on the NE coast of England. They are occasionally found along beaches in the UK -a highly prized treasure from the sea.
Corazon Pendant
English sea glass in multi pink shades, reticulated silver, gold
Sea Candy Rings
The Sea Candy line features the most rare and lucious colors of sea glass, paired with 22kt gold, reticulated silver and diamonds.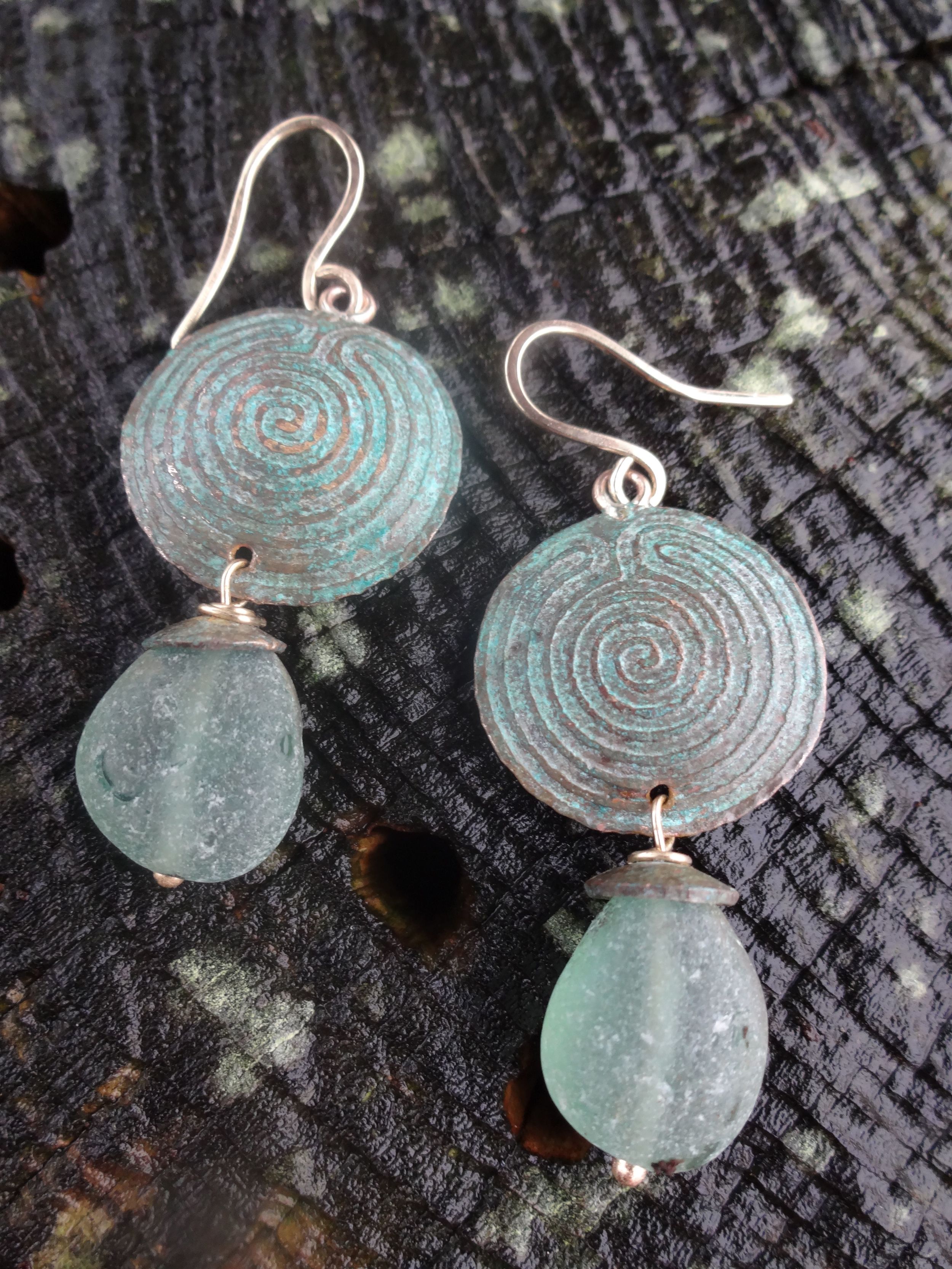 Labyrinth Earrings
Etched shibuich with sea glass drops
Aquatica Cuff
Etched copper cuff, lined in fine silver with blue and green sea glass.