All ancient Greek and Roman coins used in my jewelry are authentic and come with certification of coin when purchased. Some of the rings shown have sold. I can search for similar coins upon request.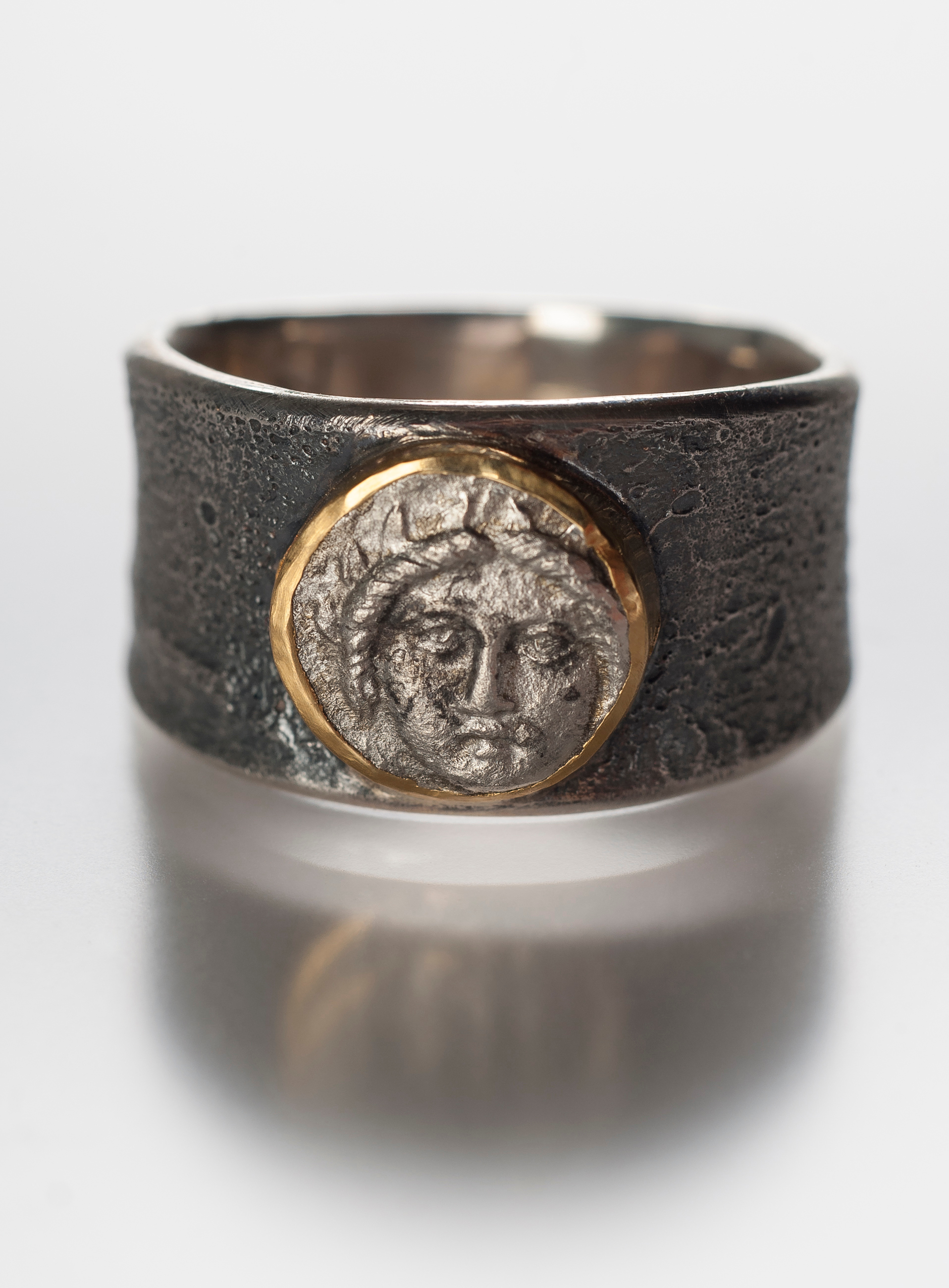 Apollo Ring
Ancient Greek coin from Thrace features the god Apollo. Late 4th century B.C.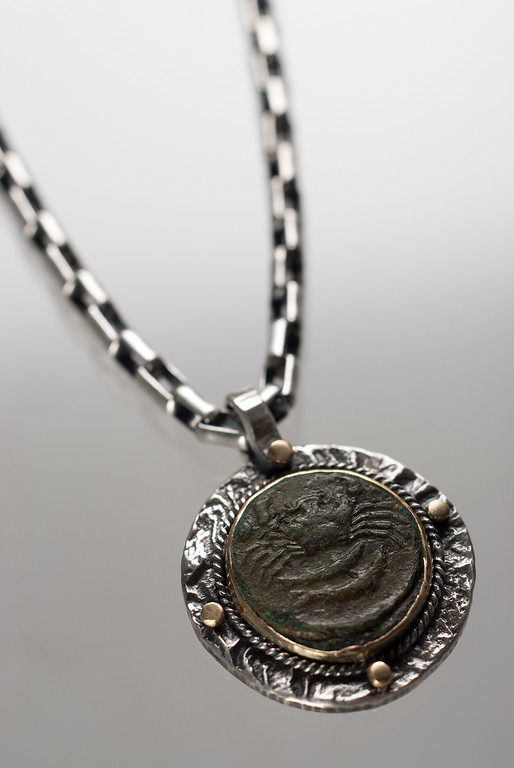 Cancer and Pisces Pendant
Ancient Greek coin with crab and fish, set in 18kt gold with reticulated silver.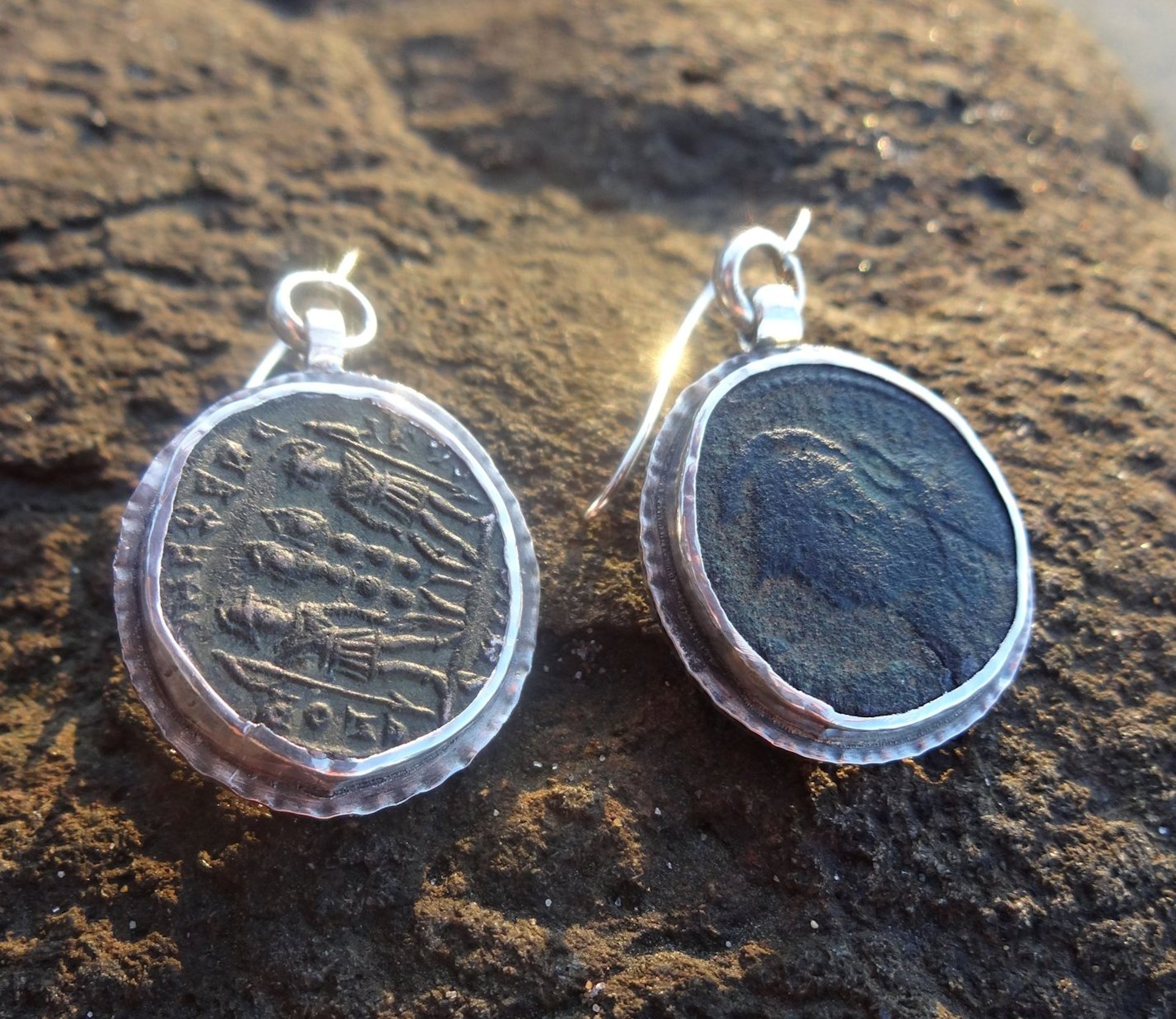 Warrior Earrings
Bronze coins from Constantine the Great, set in silver bezels with gold accents.
Octopus Ring
Ancient Greek coin from the colony of Syracuse, Sicily circa 475 B.C.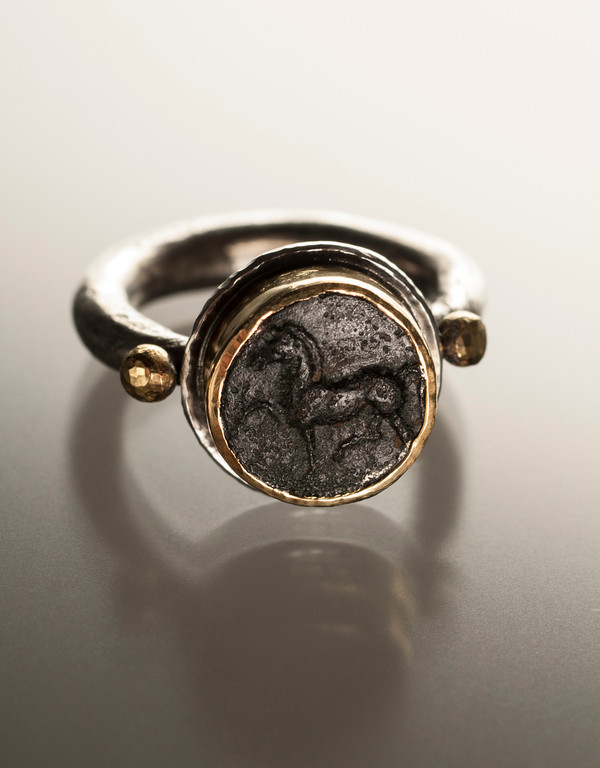 Horse Coin Ring
Ancient Greek coin depicting the Olympic champion racehorse of Phillip of Macedonia, father of Alexander the Great, circa 359 B.C.
Honey Bee Ring
Ancient Greek coin from Ionia circa 280 B.C.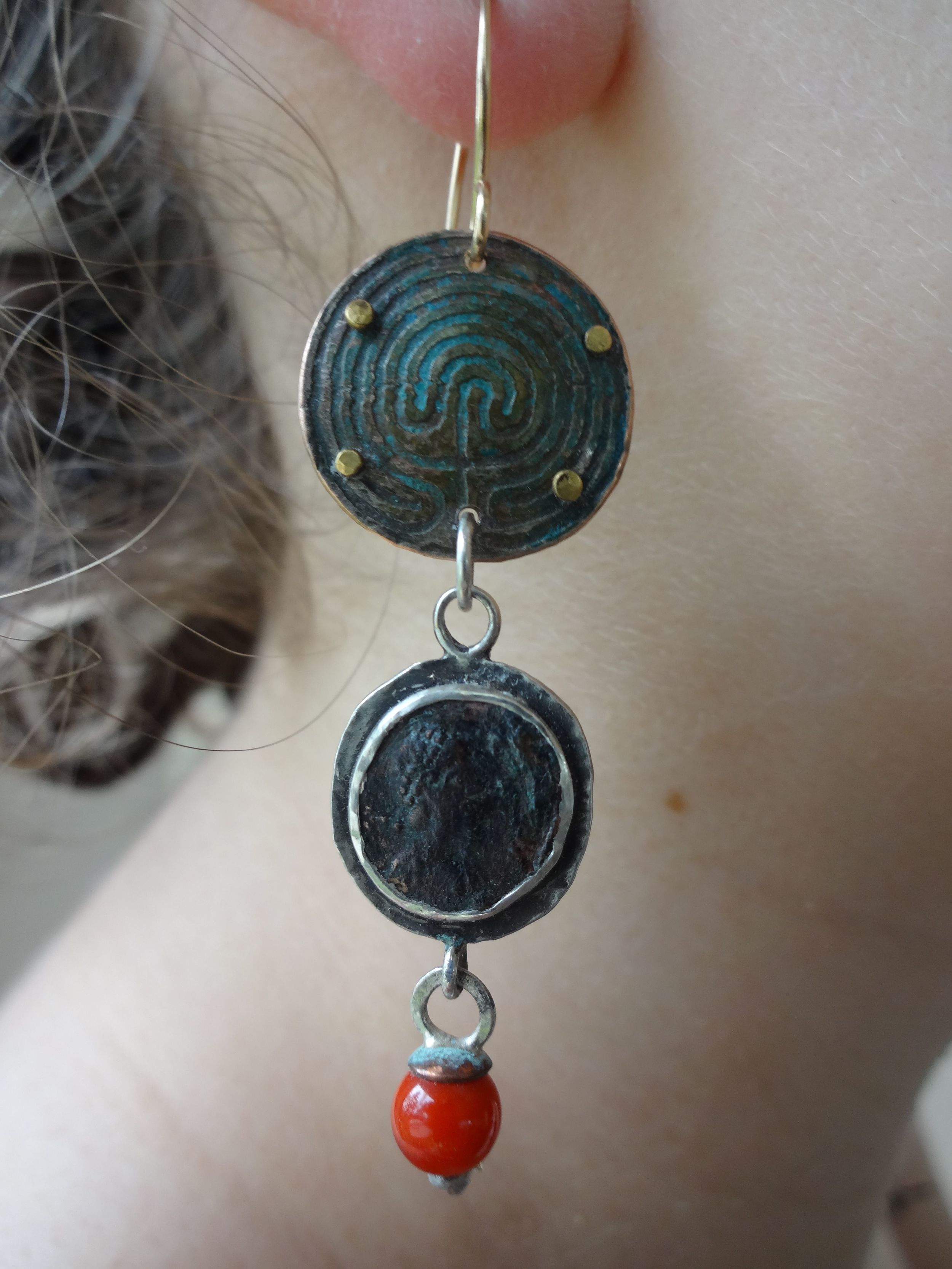 Fortuna Earrings
Unwashed Roman coins with etched shibuichi shields and coral.